Greenpoint Veterinary Hospital
Greenpoint Veterinary Hospital is a state-of-the-art Brooklyn veterinary practice that believes your pet deserves the best medical care possible. We understand your pets are special. They provide you with warmth, companionship, and unconditional love and deserve the same quality of care that you'd expect for yourself.
Superior client service is an essential part of our veterinary philosophy, which is why we offer house calls and ensure our facility is a safe, tranquil, and welcoming place for the care of your pet. Please take a look through our website to learn more about our staff and our services, then feel free to give us a call at
(347) 529-4345
to set up an appointment or to learn more about how we can help maintain the health and well-being of your pet.
Client Education
When it comes to ensuring a full, healthy life for your pet, knowledge is just as valuable as vaccines, lab tests and medications. A key part of our veterinarian's job is educating our clients.
What Makes Us Different
Our small hospital and highly trained staff allows for a personalized experience every visit. We keep appointments on schedule and promptly return calls.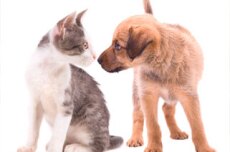 111 Nassau Ave

Brooklyn

,

NY

11222

Phone: (347) 529-4345
Fax: (718) 709-8643

Email: gpointvet@gmail.com
Mon and Wed: 10:00am - 7:00pm
Tue: 9:00am - 5:00pm
Thurs: Please Call
Fri: 9:00am - 6:00pm
Sat: Closed
Sun: 10:00am - 6:00pm